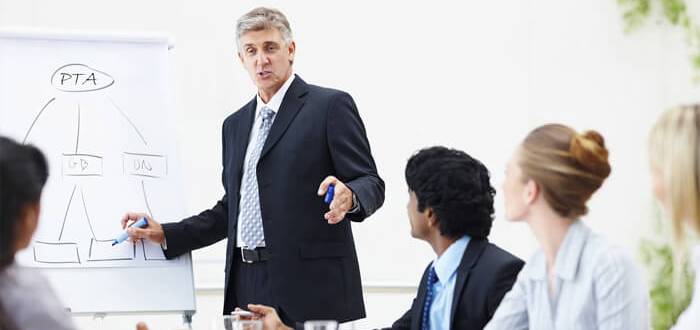 What to look for in a Training Organisation.
What to look for in a Real Estate Training Provider (RTO).
Real Estate and Property Management is a widely growing industry that has been flourishing in South East Queensland for decades. This pocket of Australia is currently the fastest growing region in the country and with all this development it also means opportunity on many different levels.
In recent years a lot of people have been looking for a job with a little more flexibility, where you have the potential to be your own boss and work your own hours while still maintaining a good stable income. Real Estate and Property Management in South East Queensland is ideal.
If you are looking to enter this industry there are a few things to look for when seeking a training provider.
When considering a training provider there are many things to take into consideration and often the price is a good indicator of quality. If you are looking at a serious career in Real Estate and/or Property Management you want to ensure that you are as knowledgable as possible when you leave class. Lets be honest here, how competent could you really be after a week in class of 'compressed studies'? The real Estate industry is always changing and especially here in south east Queensland it has been growing tremendously for decades now.
There is so much to absorb and it really is an industry that can teach you something new everyday, even our trainers with decades of experience, are always learning and growing.
When we see a full real estate course advertised for far too cheap we don't think bargain, we think what is wrong with it? e.g. If you saw a second hand Ferrari for sale for $5000 you would probably be right to assume there was something wrong with it, not that it is a bargain.
In Queensland there are 19 modules to complete to become a competent licensed Real Estate Agent and one of these units involves attending an auction, it is not something that can be compressed or rushed through without losing vital information.
With this said, it is imperative that students are entering the market as leaders and not just people who can regurgitate information. We want our graduates to be critical thinkers, entrepreneurs and industry leaders who set the standard of excellence.
In regards to compliance, every Registered Training Organisation is under strict guidelines to ensure compliance of all students and there are many RTO's that are having their practises reviewed to ensure they are delivering what they are required to. It will not be surprising to see, fly-by-night Real Estate Training Organisations close down after a government audit, look for a long track record.
The last thing any student would want to do is to have to redo a course because they were deemed competent but the training organisation was later found by the government regulator to have not delivered all the required information. To avoid this scenario simply do some homework into the RTO you will do your course with and ensure their track record is stand alone.
Furthermore, if a training organisation DOES NOT have their own RTO number and claim to operate under a third parties RTO this should ring alarm bells, why are the people doing the actual training not a Registered Training Organisation?
Make sure that you are not being rushed through a cheap course.
If a course appears to be significantly cheaper to the average industry rate you really want to look further into the terms and conditions as well as any extra fees you may incur,
e.g.  A cheap RTO may charge you to redo a module if you do not get it correct.
What you pay for is what you get and if something appears too good to be true it usually is.
You are paying for education, competency and industry knowledge, these things should be the priority, not trying to save a few dollars.
This is a career that requires you to completely understand all of the legalities of the industry.
Take the time to research your training provider and try to find out their industry reputation for standards in excellence.
There are a number of training organisations in the industry that will attempt to make themselves appear more credible by mimicking the Organisations leading the industry. These copy cat techniques have tricked many people into believing they were getting education from a reliable trainer but were in fact with a trainer who has tried to make themselves seem like leader when they are not. Be very wary of this.
For over 14 years now Property Training Australia – Formerly Property Training Queensland has been training Real Estate Agents and Property Managers throughout Queensland. Our team has decades of experience in the industry. Our CEO Dennis was working in Management Rights on the Gold Coast at the time it was conceptualised. We have built a training facility to share our experience and we pride ourselves on our industry knowledge and the competency of our students.
We work exclusively with some of the biggest names in Australian Real Estate and Property Management, and have affiliations with industry leaders.
For years now we have exclusively trained Property Managers for The Mantra Group throughout Queensland, offering added support once they are in their new role.
Our affiliates are leaders in their sectors of this industry and the network we offer our students is second to none.
Property Training Australia has been in the business for over 14 years and we have seen our fair share of fly-by-night training providers who promise the world and don't deliver, they simple do not last. Like any service based industry it is important to look at the track record of a company and also their connections in the industry, a training provider connected to respected industry leaders is a great sign of their position in the industry.
You are investing into your education when doing a course with Property Training Australia.
Do your research and ensure that the quality of education is second to none.
You are allowed to ask questions, you are allowed to be skeptical and you are allowed to ensure your money is well spent on a legitimate, reputable organisation.
Happy studies!