Real estate agents license
In order to apply for a real estate agent's licence in Queensland, applicants must have been assessed as competent in 19 units from the Property Services Training Package.
View this handy summary of the different competency pathways to real estate licensing.
---
Option 1: Real Estate Agents Licensing (Full Course)
19 units of competency delivered through our training centres/blended study or via our online training platform. Do not select this option if you already have a Real Estate Salesperson Certificate.
   *If you are on a Student Visa you cannot enrol in this course*
FEE FOR THIS COURSE: $1990
Instalment 1: $1500
Instalment 2: $490
CLASSROOM/ BLENDED STUDY TO BE CONFIRMED:
No classroom training will be available at the moment. We will be looking at face to face training in the near future, if you are interested in face to face training please register by emailing admin@propertytraining.com.au
---
Option 2: Real Estate Agents Licensing (without Real Estate Salesperson License)
This upgrade course covers 7 units of competency delivered via our online training platform. Select this option if you already have a Real Estate Salesperson Certificate.
  *If you are on a Student Visa you cannot enrol in this course*
FEE FOR THIS COURSE: $1000
---
Option 3: Recognition of Prior Learning: Fast Track
Due to changes in legislation as of October 1st 2021 RPL will only be available on application.
All qualifications must be emailed to admin@propertytraining.com.au for analysation of qualifications.
Please enquire with us or the Office of Fair Trading QLD regarding licensing and RPL for past qualifications.
Call Property Training Australia on 1800 080 349  or admin@propertytraining.com.au
Contact the Office of Fair Trading:13 74 68 https://www.qld.gov.au/law/fair-trading
*RPL is the recognition of skills and knowledge acquired both formally and informally. A candidate for RPL must provide sufficient evidence to support his/her claim. Property Training Australia prides itself in the knowledge that it applies the principles of RPL in accordance with Australian Qualifications Training Framework guidelines which state that RPL should be easily accessible and affordable.
---
Full Real Estate Agents Licensing Course
When considering a career in Real Estate and undergoing your training to become an agent there are two options to begin. Firstly, you could complete the Real Estate Salesperson Course or you could choose to complete the Full Real Estate Agents licensing course.
In QLD there are 19 units of competency students must finish in order to become a Fully Licensed Agent (meaning you can own and operate your own Real Estate Agency as the principle agent).
However, some people wish to get their feet wet in the industry first before they take the dive. For those people we suggest beginning with the Real Estate Salesperson Course, this covers the first 12 units of competency in the Real Estate Agents Licensing Course. It makes the process easy to upgrade to a Full Real Estate Agents License in the future if required.
Units of Competency:
(Units delivered through the Real Estate Salesperson Course are shown in italics)
CPPREP4001 Prepare for Professional practise in real estate
CPPREP4002 Access and interpret ethical practise in real estate
CPPREP4003 Access and interpret legislation in real estate
CPPREP4004 Establish marketing and communication profiles in real estate
CPPREP4005 Prepare to work with real estate trust accounts
CPPREP4101 Appraise property for sale or lease
CPPREP4102 Market property
CPPREP4103 Establish vendor relationships
CPPREP4104 Establish buyer relationships
CPPREP4105 Sell property
CPPREP4121 Establish landlord relationships
CPPREP4123 Manage tenancy
CPPREP4122 Manage tenant relationships
CPPREP4124 End tenancy
CPPREP4125 Transact in trust account
CPPREP4506 Manage off-site and lone worker safety in real estate
CPPREP5006 Manage operational finances in the property industry
CPPREP5010 Manage customer service activities in the property industry
CPPREP4503 Present hearings in real estate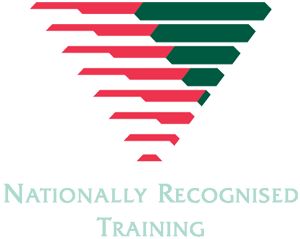 How to obtain a Full Real Estate Agent's License in Queensland?
The Real Estate Agent's Licensing Course is for those wishing to own & operate a Real Estate company, undertaking management rights in which you can list and sell properties on and off site, as well as open and operate a trust account or to work as an independent contractor.
The Real Estate Licensing Course covers 19 units of competency and costs $TBC. You can choose to complete the course in class through blended study, via online studies or through private tuition (extra costs for private tuition).
There are a number of ways to obtain your Full Real Estate Agents License; you could complete the full course at once (all 19 units), you could opt to begin with the Real Estate Salesperson Course (12 units) and then upgrade at a later date (7 units).
Alternatively, some students have completed a Resident Letting Agents Course (15 units in RLA Course, for Management rights) and will then need to complete an 'upgrade to full real estate license course'.
It is suggested that resident managers of managed apartment blocks/complexes opt for this license instead of simply an RLA license as it means they can also make sales while conducting the letting business.
Be your own Boss
By completing the Full Real Estate Agents License you are capable of owning and operating your own real estate business. Having only a Salesperson license will not qualify you to do this. By having your Full Real Estate License you will be able to hire sales staff and as the principal-agent, you make a commission of all sales from your office.
Property Training Australia (formerly Property Training QLD) has been offering Real Estate Training since 2003 and we have trained 1000's of agents throughout Queensland.
Being a family-owned and operated business PTA has always prided itself on the quality of training it offers to all of its students. We don't just teach you the units, we teach you how to lead the industry and really maximise your income by worker smarter not harder.
How long does the Real Estate Agents Licensing Course Take?
You will have
In class/blended study:
Classrom studies will be offered again in the near future.
If you wish to be contacted when face to face training is back please email admin@propertytraining.com.au
Online
If you are completing the course online, you will receive an email that outlines how to log into your online course and begin studying. We suggest a minimum of TBC AMOUNT OF hours to complete the Full Real Estate Licensing Course. You will also be required to attend an auction for one of your assessments.
Private Tuition

Private tuition is available upon request and can really speed up the process. With one on one private tuition, it is possible to complete a course within a week.
We have trainers available from Cairns to Coolangatta and it is just a case of working out the most suitable times and location to conduct the training.
Private tuition may require you to complete more homework and familiarising with the learning material before the training begins. Direct contact with PTA trainer by appointment only, additional fees may apply. Refer to admin at PTA.
For all training options it is important to note that once you receive a statement of attainment from Property Training Australia, stating your competence, you will need to lodge this with the office of fair trading for your license.
All licenses are issued by the government NOT the training organisation. The QLD government (Office of Fair Trading) will have a licensing cost depending on how many years you want your license valid. Once you have lodged with the Office of Fair Trading it can take up to 6 weeks for them to deliver the physical license. However, if a future employer or business progression requires your license, you can prove that you have lodged and paid for the license and you are simply waiting for the physical copy from the government.
Do you offer VET-Help or Payment plans?
Property Training Australia does not operate under the umbrella of VET- HELP training.
We do however offer in house payment plans.
We require a minimum of 50% of the course fee at the time of enrolment and the remaining balance can be paid in instalments. No statement of attainment will be issued prior to the course being paid for. If it is in-class study the course must be paid in full before class begins.
For full details on payment plans email: admin@propertytraining.com.au your inquiry.
What is the process of getting my Real Estate License after completing your course?
Once you have completed your 19 units with Property Training Australia you will be issued a statement of attainment to reflect your competency in ALL units.
You will be required to lodge this paperwork with the Office of Fair Trading (QLD Government) who issue ALL licenses.
NO TRAINING ORGANISATION ISSUES LICENSES
The Office of Fair Trading have licensing fees, here is a link to the licensing page:
https://www.qld.gov.au/law/laws-regulated-industries-and-accountability/queensland-laws-and-regulations/regulated-industries-and-licensing/regulated-industries-licensing-and-legislation/property-industry-regulation/get-a-property-industry-licence-or-registration/real-estate-agent-licence-or-registration/apply-for-a-real-estate-agent-licence
Prefer to talk to someone?
We love a chat..
Call us Monday-Friday 8.00am- 4.00pm
1800 080 349
(07) 5539 9035
admin@propertytraining.com.au