Dennis Mackenzie
Dennis Mackenzie has extensive experience managing resorts in Queensland. The services he offers include:
Pre Opening,
Design and Planning,
Daily Operational assistance,
Computer Software Support and
Training and Staff selection.
CEO
Dennis is the definition of an industry leader and when it comes to Property Management and Real Estate. With over 30 years of experience and knowledge he has seen the industry take shape and grow, keeping in mind he was an expert in Property Management when Management Rights were just emerging on the Gold Coast.
He has opened dozens of resorts and hotels throughout Queensland and has trained countless Property Mangers over the years.
His first hand knowledge, experience and his vast network make him one of the most respected and sought after minds in the industry.
Dennis has always believed that education in conjunction with practical experience are essential to success in this industry. As CEO of PTA he prides himself and his business on providing personalized training to ensure all of PTA students leave our classrooms as professionals and future leaders of this industry.
He knows what the industry needs and will provide no less than the best when it comes to his students. So industry leaders know that if you were trained by PTA you are soon to be a master of your field.
Jamieson Mackenzie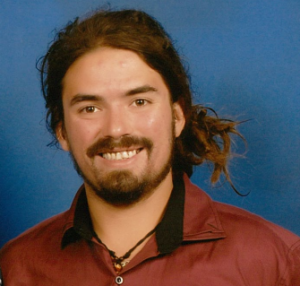 Marketing Director
Jamieson has grown up in the hospitality industry and was helping manage resorts since he could walk. Being raised in Hotels and pubs gave him a very unique inside look at the industry and he has literally lived it for years.
After a few years in travelling Europe as a freelance writer he has returned to Australia to focus his energy and creative outlet into the marketing of Property Training Australia.
Good marketing comes from unwavering belief in your product and Jamieson prides himself on his work and the company as a whole.
Because of Jamieson you will soon see Property Training Australia all around you.
Hannah Mackenzie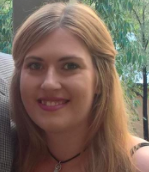 Administration Manager
Hannah Mackenzie has enjoyed growing up living in resorts and hotels with her parents being the onsite managers for many years. She has always had an interest in hospitality and customer service. She began her career in hotels starting as a receptionist in small hotel. Hannah then worked for Oaks Hotels and Resorts for 6 years experiencing many areas of the hospitality industry such as front office, on-site caretaking and golf operations. During this time, Hannah was fortunate enough to travel to many places throughout Australia and New Zealand, assisting with pre-openings of new resorts and the installation and training of new software programs.
Hannah believes a customer's experience is determined by the service they receive and at Property Training, our goal is to ensure our customers experience is the best it can be.
Our trainers
Sasha Jancevski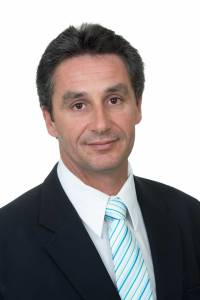 You couldn't be in better hands with Sasha when learning about the roles and legal responsibilities required to be a Licensed Real Estate Agent, Registered Sales Person, Property Manager or Licensed Resident Letting Agent in Queensland.
Sasha is professional and ethical in his approach to each students specific learning abilities; his candid approach to the delivery of subjects since 2008 with Property Training Australia (formerly Property Training Queensland) instils confidence and knowledge within students to succeed.
With Sasha, you will experience 'real life' industry knowledge across Real Estate rarely achieved within the industry by a single individual. You will have Queensland Real Estate Industry experience to draw upon since 1997, whether it be as a Real Estate Sales Person, Residential Property Manager, Resort Manager, Residential Letting Agent.
Qualifications:
Real Estate Salesperson Certificate, Cert IV in Property Services (Real Estate) CPP40307; TAE40110 Cert IV in Training and Assessment, ABMA 2017 Code Introduction Training (Participation)
---
Michelle Johnstone
Michelle has been presenting Courses with Property Training Australia since 2009.
As a qualified Trainer, Michelle delivers Real Estate Licensing and Resident Letting Agents Courses on the Gold Coast and Brisbane. Her enthusiastic and valuable approach in the classroom is welcomed by the Students who feel more relaxed and confident about succeeding in their chosen career path.
Michelle is very passionate about the industry she has been involved in for 34 years. Her expertise and knowledge is due to working as a Real Estate Agent; Owner of Management Rights; working with Developers and opening new Resort complexes.
Michelle also offers professional onsite support with Trust Accounting Software and Operational assistance.
Qualifications:
Qld Real Estate Licence; Cert IV in Property Services (Real Estate) CPP40307; TAE 40110 Cert IV in Training & Assessment; Diploma of Management BSB51107
---
Duncan Carmichael
Duncan Carmichael is our Far North Queensland property trainer. He lives in Townsville where he and his wife Karin run their own management rights business
Duncan has conducted property training courses for PTA in Airlie Beach, Townsville, Cairns and Port Douglas.
---
Ron Alcock

Ron is highly respected in the real estate industry on the Gold Coast and is a diligent and tireless advocate for good Agency practice and has sound marketing and management skills and uncanny people skills.
With the experience and knowledge Ron has gained over his 40 year career, there is nothing more rewarding or satisfying than being able to pass on these skills to new people entering the real estate industry.
Ron holds a current Queensland Real Estate License and has fulfilled his requirements for TAE40110 Certificate IV in Training and Assessment.